Fantastic time
Just spent our second week up ice fishing in a month at this 5 star resort. Peggy & Terry make you feel like family from the minute you arrive. We cannot wait till our next vacation in this wonderful spot.
Brian & Morag Halsey
March 4, 2023
Ice fishing for 4
From Feb 7- 10th 2022
Peggy and Terry run a 5 star resort they were more than accommodating in all aspects the cottage was spacious and in excellent condition the ice hut was also spacious and in excellent condition fishing was good pickeral,pike and perch were all caught will definetly be going back we all had a great time Terry and sandy.
Brian Joe les and jay
February 11, 2022
Great place, great people
We have been here three times and every time we go we enjoy everything. The cottages are great, clean and have everything you need.
Peggy and Terry are wonderful to be around and very helpful if you need anything.
Looking forward to returning.
Helen
Helen & John Powis
February 7, 2022
THANK YOU SO MUCH!!!!!
Perfect place to bring the hole family! including your furry family, gorgeous view, love watching the ducks and geese every morning, and listening to the waves . The owners are AMAZING! I cant thank them enough for helping me an my family while we waited for our new place to be finished. I would give them a million + stars if i could 😀 . If you'd like a home away from home Prosper Pines cottages is the place to go!
Arlena Bennett-strood
November 4, 2021
Thanks for the amazing time!!
We spent a week here at Prosper Pine Cottages with our 3 kids, our puppy and my parents and their dog. I must say it was absolutely amazing! The place was clean, safe and above all the owners Terry, Peggy and Steve were beyond incredible. Friendly and helpful at every turn! Our view was fantastic and the fishing was great! This will for sure be our spot from here on out! Looking forward to next year already!! Thanks for the amazing time!!
Jessica Hildreth
February 19, 2021
Awesome resort!
We thoroughly enjoyed the perfect blend of nature, tranquility, hospitality and amenities. Terry and Peggy run a world class top shelf operation. We'll be back.
Randy and Olga Waugh
August 14, 2020
Great Place
Just spent a week here. The cottage was clean and comfortable and the view was spectacular. Can't wait to come back for ice fishing..
Abby Curry
August 28, 2020
Best of the best!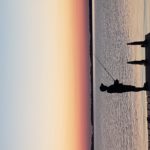 Always love our time at Prosper Pine Cottages!
The cottages and property are newly renovated, well-maintained and exceeded our expectations. The cottages are roomy and furnished well. The beds are super comfortable and there's even a tv for those rainy days. There is a great, clean beach area and a gradual walkout into the water that our little guy has always enjoyed. The sunsets are truly incredible!
We love it here so much that we also go back in the winter for ice fishing. Couldn't ask for a better experience!
Terry and Peggy are the perfect hosts!
Jenn Young
August 28, 2020
Nice vacation place
Beautiful place, clean and comfort cottage, great view of the lake and sunset, excellent fishing. Terry and Peggy are so nice and friendly. We have wonderful time there for our vacation last week, and will go back there some day.
Xu Wang
June 25, 2019
Thanksgiving weekend
Amazing time spent with Terry and Peggy. The kids loved the property and fishing out in the bay. The cabins are well kept and in amazing condition. Short drive to town makes the location incredibly convenient as well as secluded. Any fishing questions, Terry knows his stuff.
Went up twice this summer and will definitely be looking to go this winter. If you want a great experience filled with both excitement and relaxation, this is the place to be.
Justin Bart
October 9, 2018